Fort Myers Land Development Code Update
The City of Fort Myers is focused on improving the new Midtown area (bounded by US 41, MLK, Jr. Boulevard, Edison Avenue and Evans Avenue) and revamping numerous sections of the Land Development Code.
Highlights this year include updates to Chapter 118 "Smart Code"; Chapter 114 Historic Preservation; Chapter 134 Traffic and Parking; Chapter 130 Subdivisions; and Chapter 138 Vegetation. More is coming the rest of the year. Contact Tony Palermo, AICP at 239-321-7925 or apalermo@cityftmyers.com for more information about code changes.
Stay up to date on the latest planning, permitting and construction projects – including the Luminary Hotel - in the City of Fort Myers by viewing the City's  interactive map.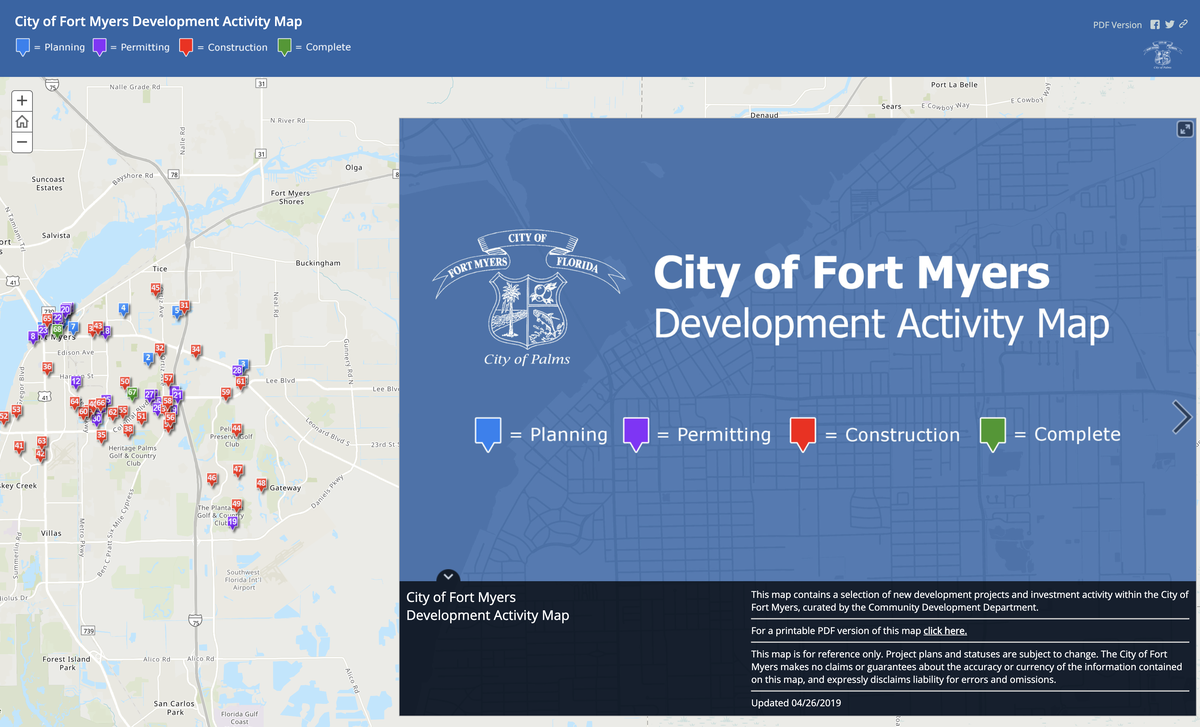 Stay up to date on the latest news by viewing the city's interactive map.