Congratulations to our 2021 Award Winners!
Plan It!
City of Lake Alfred 
Unified Land Development Code
The City of Lake Alfred completed a total code rewrite. The project was produced by City staff, Boswell & Dunlap LLP (City Attorneys), and GAI Consultants - Community Solutions Group. Reviewing contributors included the Central Florida Regional Planning Council, CPH Engineering, and several state agencies.

The project took over two years with four guiding principles; Simplicity, Flexibility, Responsibility, and Livability. Staff wanted to focus on updating the complicated, outdated code with low design standards while looking to the future providing for new development types, protecting water supplies, and preserving the character of the City. The update enhances the users experience by creating a user friendly, readable document with graphics and tables for clarification. Another goal was to streamline the review process and create equity and flexibility in development evaluations. The City added a Downtown Overlay in 2015 and wanted to expand the development standard to implement the City's vision for a walkable and livable community. Staff recognized the need to address current and future housing needs for a changing demographic and new development types. 

The updated code promotes and maintains Lake Alfred's small-town character and addresses future housing and water supply demands by implementing WaterStar standards and requiring the use of Florida Friendly landscaping concepts. The ULDC continues to protect sensitive resources and promotes conservation especially in the Green Swamp Area of Critical State Concern. 
 
Jan Johnson Public Involvement Award/Plan It!
City of Lake Wales
Lake Wales Connected Plan

Lake Wales Connected is the City's revitalization plan for the core of Lake Wales, covering Downtown and the adjacent Northwest Neighborhood.  It embodies the ideals of the American Planning Associations utilizing extensive community engagement to establish a visionary and implementable plan that exhibits sound planning principles and application of best practices.  Many cites and towns have experienced a shift of vitality from their historic cores, leaving behind areas in need of investment, infill and activity to become more complete. The strategies and implementation action steps in Lake Wales Connected are transferable to many other communities and similar planning efforts. Although the plan was completed just over a year ago, it is already proving to be effective in stimulating important implementation activities. 

The Lake Wales Connected planning process was designed to seek input from many perspectives and engage public and private stakeholders in defining a vision for the future. Business and property owners, City staff, and interested residents were among the many participants that contributed their input and ideas. The centerpiece of public involvement was an open "Designing in Public" charrette week in April 2019, which focused on both the Downtown 
and Northwest Neighborhood areas. The plan vision describes five big ideas to guide future improvements: Design, Activate, Connect, Populate, and Empower. 
---
Avon Park Air Force Range Field Day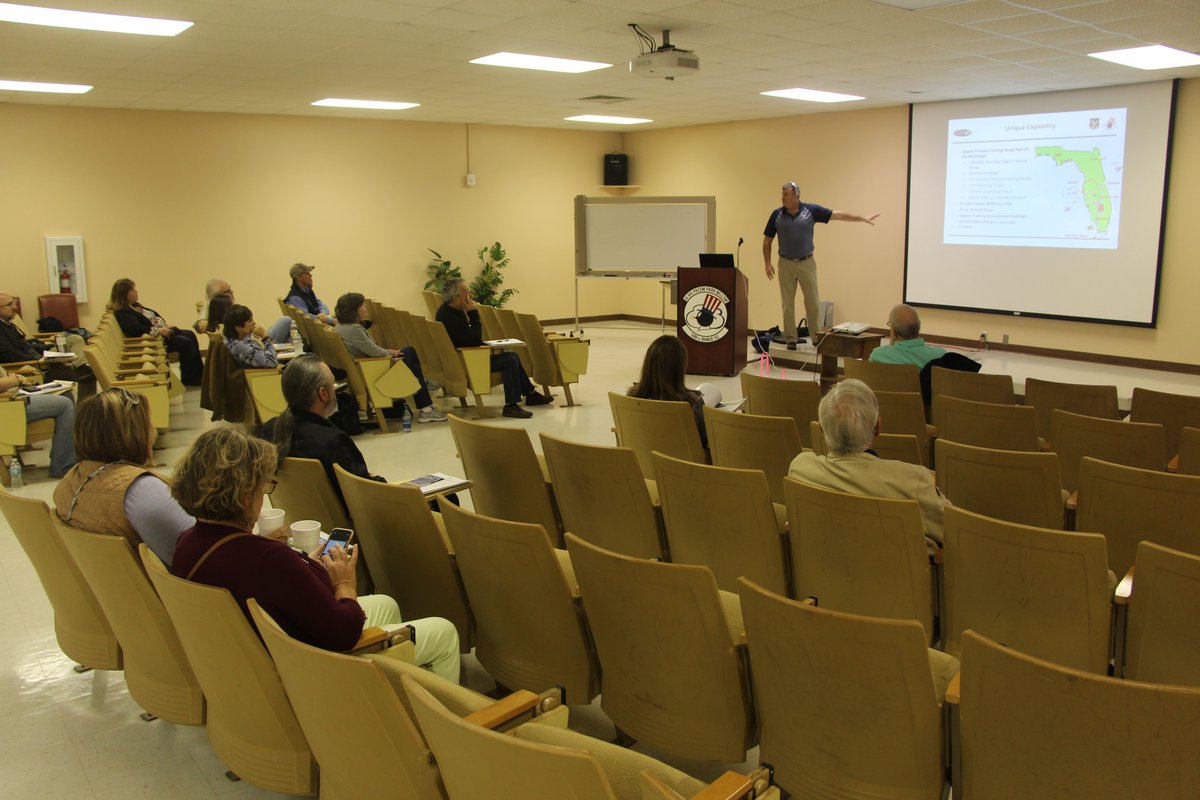 Heart of Florida Section Members participated in a field day at the Avon Park Air Force Range (APAFR), in Avon Park, FL on January 28, 2020.