Stop State Legislative Overreach! Help Us Get HB 403 & HB 487 Vetoed
Please help us push back on the state legislature's overreach into local governments' ability to adequately and effectively plan the communities in which we live.
HB 403 and HB 487, if signed by the governor, would preempt and undermine local zoning and land use regulation and erode local comprehensive planning authority, respectively. APA Florida has formally requested Governor DeSantis to veto these bills.
2021 Legislative Session Sine Die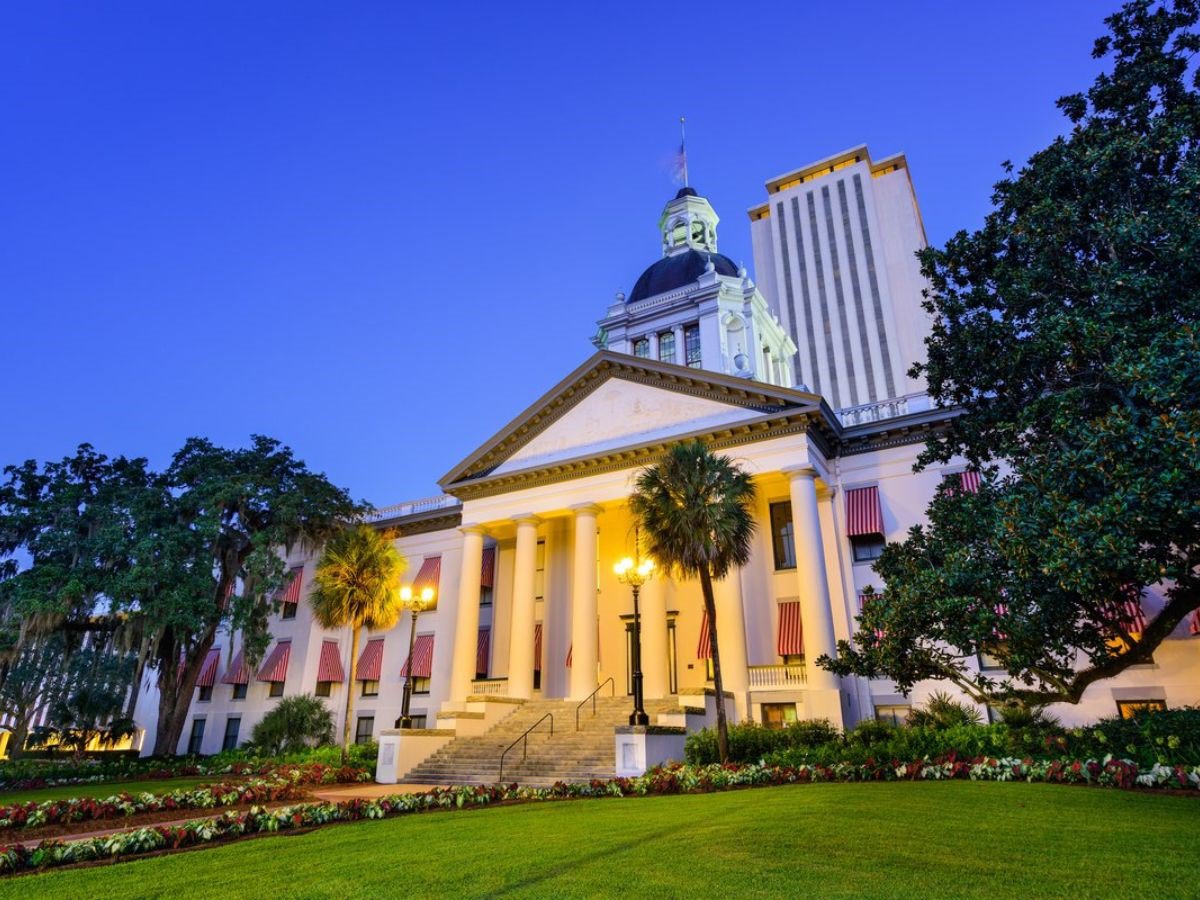 The Florida Legislature adjourned Sine Die at 2:40 pm on April 30. A total of 3,096 bills were filed including six concurrent resolutions, 98 single chamber resolutions, 1,839 general bills, 52 local bills, 24 joint resolutions, 17 memorials, and 1,060 appropriation projects. Of this, only 275 bills passed both chambers. Download the Sine Die Legislative Update here.

Governor DeSantis has begun to receive bills that have passed both chambers. If a bill was sent to the governor during session, he has seven days to act on it. Now that the session has ended, the timeframe for acting increases to 15 days. If you want to follow Governor DeSantis's bill action, go to flgov.com and click on the icon reading "2021 Bill Actions".
MISSED THE LEGISLATIVE SESSION REVIEW WEBINAR?
In case you missed the 2021 legislative session webinar you can still watch it.  You don't want to skip this thorough review of the number of statutory changes that will affect planning in Florida.

Presenters:

Whit Blanton, FAICP - APA President Elect and Chair of the APA Florida Legislative Policy Committee
Lester Abberger - APA Florida Legislative Representative
Alex Magee - APA Florida Executive Director
You can watch the webinar on YouTube here and received 1.5 Law CM.  See video description for CM Event # and link to presentation.

---
---
APA Florida will provide information to our members throughout the session. Every Friday, a Bill Tracking Report and short update will be posted on the Legislative Page of this website. The Bill Tracking Report provides a link to bill language, identifies the actions taken on the bill by various committees, and identifies related bills. Beginning in February, a bi-weekly Legislative Reporter is emailed to our members.  This publication provides a short summary of individual bills and their amendments, identifies any action the Chapter is taking relative to that bill, and provides an updated bill tracking report.  At the end of the session, the chapter will prepare and distribute a summary of the major planning related bills passed by the legislature. This summary will include a detailed summary of the bill provisions and will include a link to the enrolled bill language.  This summary will also be posted on this webpage and be presented in a free webinar for members.

If you do not deal with legislative issues on a daily basis, the information you receive from us may be confusing.  A number of materials are available at the Online Sunshine Information website to help you understand the legislative process and vocabulary:
            How An Idea Becomes A Bill  (Senate Document)
            Glossary of Legislative Terms  (Senate Document) 
            Frequently Asked Questions   (Senate Document)
If you are interested in looking at specific bill language, you can easily search for a bill using the Senate and House webpages.  You can search by bill number, statutory references or subject.  You can search for both House and Senate bills on either of these sites.  You will also have access to filed amendments and staff reports. 
The most recent Bill Tracking Report, dated Jan. 8, can be viewed here.  If at any point there is a bill that you would like to add to this tracking report or you have a question related to a bill, simply email the Chapter Office at fapa@floridaplanning.org with the request.
---
---
Planners Month in the Districts
Our Legislative Policy Committee has identified a series of key issues to focus on for the 2021 Florida Legislative session. As shown on the flier below, these include:
Economic Recovery & Resilience
Virtual Meetings & Broadband Investment
Economic Workforce Housing
Preemption of Local Government Authority
In early December, volunteers conducted virtual meetings with legislators or their staff to advocate on these important topics.  

Click here to download flier.