Are you an APA Florida member who earned a promotion, started a new job, or won an award? Let us know!
We want to share all the great opportunities happening to our members.  Fill out this form to give us the details. 
---
---
Ankudowich Joins the Florida Housing Coalition
Ali Ankudowich, AICP, is now a Technical Advisor with the Florida Housing Coalition, following five years of community planning work in the private sector.
In her new role, Ali assists local governments throughout Florida with land use and regulatory strategies to increase housing that is of quality, safe, and affordable. She remains based in Tampa.
---
Bernhart Named Pasco Planner
Former APA Florida Student Representative Bob Bernhart has been tapped by Past County as a Planner I. Bob had previously served a stint with the Hillsborough County Planning Commission as a fellow while he was earned a Master in Urban and Regional Planning from USF. 
---
Burke and Davis Form Historic Preservation Consulting Firm
Adrienne Burke, AICP, Esq., and Ennis Davis, AICP, have teamed to create Community Planning Collaborative, LLC, a planning and historic preservation consulting practice. CPC's purpose is to elevate the voices and culture of those traditionally excluded from urban planning, land use, and zoning through community-led, history-based planning solutions. Services include historic preservation planning, comprehensive planning, and land development regulations, history-based placekeeping strategies, historical research, community engagement, and many others.
Adrienne has a J.D. and Master of Historic Preservation from the University of Florida, an undergraduate degree in history from the University of Virginia as well as 15 years of experience in local government planning. Ennis has a Bachelor of Architecture from Florida A&M University and 20 years of experience in private sector planning and real estate development. 
---
USF Adds Dickerson as Visiting Professor
The University of South Florida named Amber Dickerson, AICP, as a visiting professor for its MURP Studio Courses. A co-founder of the firm Urban Planning Innovations, Amber plans to give students a real-world planning experience with community-engaged learning techniques. 
---
Hanson Joins the planning collaborative
Carly Hanson, a recent FSU planning school graduate, has joined the planning collaborative (TPC) as a Planner. Carly is currently working as a contract planner to Mexico Beach in addition to other private development work. A resident of Bay County, she is involved with many community organizations and is eager to get involved with APA Florida. 
---
Libes Promoted to Vice President
Lindsay Libes, AICP, was named as WGI's Vice President of Civil Engineering. In her new role, Lindsay is responsible for overseeing WGI's civil engineering division, which includes more than 80 employees spread across 16 offices in five states. 
She has been with WGI for her entire 15-year career.  
---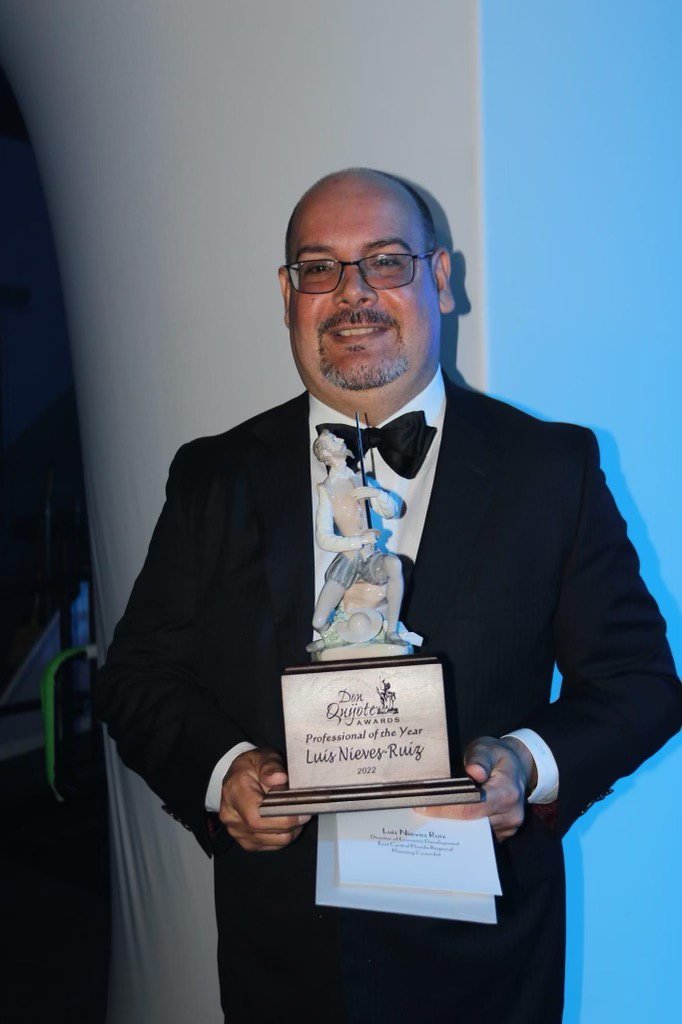 Nieves-Ruiz Wins Don Quijote Award
APA Florida Orlando Metro Section Chair Luis Nieves-Ruiz, FAICP, received the Don Quijote Award in the Professional of the Year Category. The most prestigious award for Hispanic professionals in Central Florida, this accolade recognizes individuals that exemplify the qualities of the classic literary character: vision, courage, and community impact.
A 2022 AICP Fellow, Luis's professional work has enhanced economic development, regional food systems, and community revitalization. His exceptional leadership includes many years of volunteer service to underserved communities and initiatives to diversify the profession. Luis holds a Master of Regional Planning degree from Cornell University and serves as Director of Economic Development for the East Central Florida Regional Planning Council in Orlando, Florida.
---
Wohlitka Establishes Consulting Firm
Erin Wohlitka, MURP, has started her own planning consultant firm EKW Planning. Erin has gained 10+ years of public and private sector experience along the Treasure Coast with both current and long-range planning and zoning projects. She currently serves as an at-large member of the APA Florida Treasure Coast Section.
She has received a Master in Urban and Regional Planning from Florida Atlantic University and a Bachelor in Political Science and International Affairs from Florida State University. Immediately upon graduating, Erin began working for the City of Palm Beach Gardens as a senior planner and has since worked for Urban Design Studio, and most recently, the City of Stuart as their Acting Director of Development. Erin's new firm will support public and municipal entities as well as private sector clients.










---
FAU's Bourassa Moves to Seattle; Saignor Named Department Chair
Steven Bourassa, Ph.D., became the chair of the University of Washington's Department of Real Estate as its John and Judith Runstand Endowed Professor.
Bourassa previously helmed Florida Atlantic University's Department of Urban and Regional Planning.
Jesse Saignor, AICP, Ph.D., is FAU's new planning department chair.

 Jesse has a doctorate in Urban Studies and Public Affairs with a concentration on real estate and economic development from Cleveland State University. He also has a Master's degree in Public Administration from the Ohio State University. Jesse currently serves as chairperson since 2018 and has been a commissioner with the Delray Beach Housing Authority since 2015.
---
Plunkett Named to UF's 40 Gators Under 40
Nicole Plunkett, AICP, partner with Cotleur & Hearing and founder of Future Landscape Architects of America (FLAA), was recently recognized by the University of Florida (UF) Alumni Association in the Class of 2022 40 Gators Under 40! Her outstanding professional achievements have positively impacted the Gator Nation, along with the state of Florida and the field of landscape architecture overall.
Nicole earned a bachelor's degree in landscape architecture with a minor in environmental studies from the UF College of Design, Construction, and Planning in 2010. She became a partner of the landscape architecture and land planning firm Cotleur & Hearing in 2019. Earlier in her career, Nicole founded FLAA, a nonprofit organization dedicated to educating K-12 students about the field of landscape architecture, and has worked with over 3,000 students from more than 40 organizations and schools.
---
Sanibel Taps McMichael to Helm Planning Department
Paula McMichael, AICP, was named Planning Director for the Town of Sanibel. She was previously with Hole Montes in their Naples office.
A native Floridian, Paula received her bachelors from Smith College and a Master of Urban and Regional Planning from Florida Atlantic University.
Moayyed Joins Polk TPO
Hamideh Moayyed is the new Senior Transportation Planner with the Polk TPO. She comes to Polk from Wisconsin where she completed her Ph.D. in transportation planning at the University of Wisconsin.
Hamideh has more than five years of experience in transportation data analysis and has a proven ability to analyze large data sets and write reports outlining findings and recommendations. She holds a Bachelor of Urban Planning from Ferdowsi University of Mashhad (Iran) and a Master in Urban Planning and Design from the University of Shahid Beheshti (Iran).
---
Nieves-Ruiz Appointed to AIA National Awards Jury
Luis Nieves-Ruiz, FAICP, was appointed by the President of the American Institute of Architects to serve on the 2023 Institute Honor Awards for Architecture Jury. This 9-member committee is responsible for selecting the winners of the National AIA awards and the AIA Twenty-five Year Award. Luis is the only planner serving as a juror.
Luis was also selected as a finalist for the Don Quijote Awards in the Professional of the Year Category. Sponsored by the Hispanic Chamber of Commerce of Metro Orlando and Prospera, this award recognizes Hispanic individuals that have excelled in their profession and made outstanding contributions to the Central Florida community.
He currently serves as the Director of Economic Development for the East Central Florida Regional Planning Council.
---
Bouck Tapped as Tampa's Chief Production Engineer
Lara Bouck, AICP, PE, recently left MetroPlan Orlando to join the City of Tampa's Mobility Department as the Chief Production Engineer. Her responsibilities will include overseeing the capital program, managing select major projects, and working with the Mobility team to maximize the travel experience for all users within the City of Tampa.
Lara is currently the Secretary of APA Florida and serves on the chapter's EDI, Bylaws, and Editorial committees.
---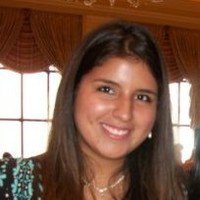 S&ME Enlists Castro as Project Planner
Gabriela Castro, AICP, joins S&ME as a Project Planner in the firm's Orlando office. Before joining S&ME, Gabriela spent the last seven years with Collier County Growth Management working in the Development Review Division and Zoning Division.
As a project planner, Gabriela will work on both public and private projects. Gabriela holds a Bachelor of Science in Sustainability and the Built Environment and a Master of Arts in Urban and Regional Planning from the University of Florida.
---
Defoe-Surprenant Named ECFRPC Planning Director
In May, the East Central Florida RPC selected Brenda Defoe-Surprenant as its next Director of Planning. In her new position, Brenda will help ensure uniformity across the diverse work ECFRPC staff does across its eight-county region.
Before joining the ECFRPC, Brenda served as the project manager in conjunction with Kimley-Horn in developing the Presidential Streets Master Plan, a framework for complete street designs for Cape Canaveral's largest network of public roadways. A Florida resident for most of her life, she has dedicated her work to ensuring the Sunshine State is a leader in sustainable development patterns.
Brenda holds a bachelor's degree in fine arts and design from the University of Central Florida and a master's degree in urban planning with a specialization in sustainability from the University of Florida. She is also currently pursuing a master's in legal studies specializing in environmental law with Arizona State University.
---
Everitt Joins Benesch
Laura Everitt, Esq., AICP, LEED GA, has joined Benesch's Tampa office to continue providing transit planning services to clients across the Southeast. She is excited to partner again with her colleagues from Tindale Oliver, which was recently acquired by Benesch.
---
City of Eustis Names Lane as New Development Services Director
Mike Lane, AICP, has joined the City of Eustis as its new Director of the Development Services Department. Mike has more than 30 years of planning and development services experience, with 22 years of that being in the Florida Panhandle. Before coming to Eustis, he worked as the Development Services Director in Panama City.
As the Development Services Director, Lane will manage the department encompassing all activities related to building, planning, development, and the comprehensive plan.
Mike earned a Bachelor of Community and Regional Planning from Southern Mississippi and has served as a member of the American Institute of Certified Planners since 1995.
---
Lepp Joins HDR
Nick Lepp, AICP CTP, joined HDR in Orlando as a Metropolitan Planning Practice Leader. practice leader.
Previously, Nick served as MetroPlan Orlando's Director of Transportation Planning.







---
Morrison Selected to Join ULI's Health Leaders Network
Michelle Morrison of the East Central Florida RPC is among the 29 professionals selected for the Urban Land Institute's Health Leaders Network.
Since joining the ECFRPC at the end of the last decade, Michelle has worked to push forward health initiatives while overseeing numerous large projects, including rewriting the comprehensive plans for multiple East Central Florida cities. She recently completed work on two resilience projects –a comprehensive plan resilience element and a regional food systems resilience plan.
The resilience element was the first inland resilience element in Florida and received an award from the National Association of Development Organizations. The element addressed social and economic vulnerabilities in addition to environmental stresses. The regional food systems resiliency project analyzed food policy and infrastructure gaps to create a regional food resilience action plan.
---
Forward Pinellas Recruits Simpson
Kyle Simpson, AICP, joined Forward Pinellas as its Active Transportation Planner.
Kyle holds a Master of Regional Planning from the State University of New York at Albany and a bachelor's from the University of Central Florida. His most recent experience was with the City of St. Petersburg, where he worked on several transformative projects, including the city's Complete Streets Implementation Plan, Vision 2050, and SunRunner.

Kyle was introduced to the world of Active Transportation through self-supported bicycle touring as a teenager and has now completed over a dozen tours, including bicycling across the United States from Oregon to New York and across 11 countries in Europe!!
---
Polk County Appoints Ziskal as Land Development Director
Benjamin Ziskal, AICP, was appointed by Polk County to serve as its Land Development Director.
Ben has nearly 20 years of government experience in professional planning. He spent more than 12 years as a planner for the City of Margate, then as its Director of Economic Development. After serving nearly a year in Virginia as an Assistant Planning Director, Ben returned to Florida, where he served in the City of Pinellas Park as the Planning Development Services Director and Community Development Administrator for the past three years.
He earned a Bachelor of Urban Planning and Development from Ball State University and a Master of Urban and Regional Planning from Florida Atlantic University. He is a member of the American Institute of Certified Planners and a Certified Economic Developer. He also served six years in the U.S. Air Force and was deployed in 2008 in support of Operation Enduring Freedom and Operation Iraqi Freedom.
---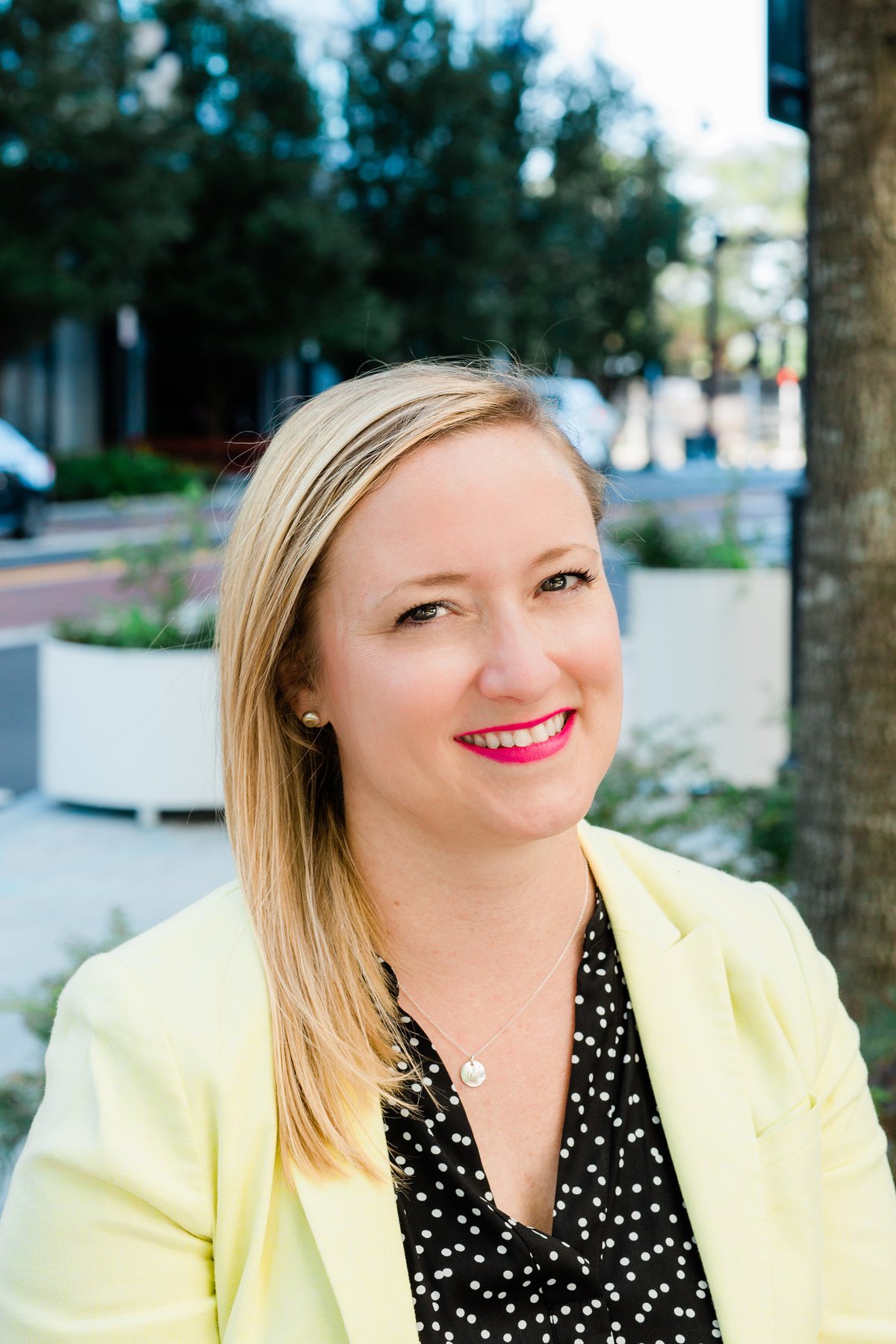 Dickerson, Coyle Open Planning Firm
Amber K. Dickerson, AICP and Catherine Coyle, colleagues and friends, united forces to co-found Urban Planning Innovations, LLC in May 2022. Urban planners are dreamers by nature, but after 40 cumulative years in the public and private planning sectors, Amber and Catherine realized the rigid nature of conventional urban planning roles limits flexibility, resources, and creativity.
They are excited to focus on select planning projects to spark innovations in the field and fully leverage their abilities to make positive changes to the built environment. UPI, a uniquely female owned and operated planning firm, offers school planning, project management, property entitlement, due diligence, and community outreach services.
Prior to UPI, Ms. Dickerson served eight years with Hillsborough County Public Schools (seventh largest School District in the U.S.), and as the General Manager of Growth Management for the final three years. During her time with HCPS, she managed the school concurrency system, school circulation projects, attendance boundary changes, real estate transactions, intergovernmental coordination, and developed the annual five-year facilities workplan plan.
In Catherine's most recent role, as Director of Land Development and Planning for Domain Homes, she directed preliminary lot evaluations, due diligence, land entitlement, permitting, and site preparation (land development) activities for the company. Prior to her tenure at Domain Homes, Ms. Coyle served in several urban planning leadership roles with the City of Tampa, including as Planning & Urban Design Manager and Zoning Administrator.
Amber received a bachelor's degree in Urban Planning and Regional Planning from Miami University, and a Master's Degree in Real Estate Development (MRED) from University of Maryland, where she earned the MRED's academic achievement award.
Catherine earned a bachelor's degree in Geography, from the University of South Florida.
---
BENESCH NAMES WILSON PROJECT MANAGER
Rich Wilson, AICP, PE, recently joined Benesch's Tampa office as a Project Manager. In his new role, Rich will be helping communities throughout the state with complete streets implementation, safety studies, and multimodal transportation plans.
A dual certified planner and licensed engineer, Rich earned a Bachelor of Civil Engineering from the University of Florida and a Master of Civil Engineering and City and Regional Planning from the Georgia Institute of Technology.
---
PLEASANT JOINS CITY OF TAMPA
Matthew Pleasant, AICP will join the City of Tampa's Planning Department in August. He looks forward to supporting several of the city's upcoming projects as senior planning coordinator. His previous roles include serving as Department Manager of Planning and Siting at Hillsborough County Public Schools and Planner at Renaissance Planning's Tampa office. He completed his master's degree in Urban and Regional Planning at the University of South Florida in 2018. In March, he and his wife welcomed their son, Oscar.