2019 Great Places in Florida Award Finalists
Welcome to the finalist voting for the 2019 Great Places in Florida People's Choice Award. Voting ends at 5 pm ET on Friday, Oct. 18. 
Please read all six places descriptions before voting. 
The finalists are listed as follows, in alphabetical order by place name:
---
Downtown Boca
Wonderful and walkable, Downtown Boca charms with its beautiful architecture, great public spaces, diverse attractions and lush landscaping. It was here that famed 1920's architect Addison Mizner established his signature Spanish-Mediterranean style, creating a lasting visual appeal that is evident in buildings both old and new.  
Today, spending time downtown is always a treat. The community enjoys an array of amazing events year-round - cultural arts festivals, outdoor concerts and comedy shows to name a few. The Boca Raton Museum of Art is one of many cultural attractions, while recreation seekers will find a tennis center, putting green and yoga in the park. Diners can explore 100+ restaurants, wine bars and pubs, and two shopping plazas - famed Mizner Park and Royal Palm Place - also feature dining and living in tropical settings. 
There is always a reason to Come Early and Stay Late in Downtown Boca. 
---
Downtown Winter Haven
The Winter Haven experience is a chorus of modern possibilities in harmony with its deep-seeded roots. Nestled among 50 lakes, downtown Winter Haven is where water play and affordable lake living is just down the block. With a concert on every corner and family excitement in every park, it's that classic century-old downtown gathering place blended with a contemporary understated cool vibe. Arts, culture and music on the streets; festivals and events; craft brews and beverages; and a foodie's paradise are just a sampling of daily downtown life.  Add a series of extraordinary parks, historic performance venues attracting entertainment lovers from around the country; and a contemporary public library offering ultrafast technology, and you have an exceptional district distinctly unmatched. Downtown Winter Haven is an extraordinary place where newcomers are welcomed as old friends, and heartstring connections and interactions create a lifetime of memories.  
---
Lake Concord Park, Casselberry
Lake Concord Park is the perfect blend of open park space, innovative environmental protection, and central social gathering space for the City. Located behind City Hall, next to the Police Station and home of the Art House (a former residence turned art studio), this space is the perfect location for a relaxing evening stroll, a quiet picnic, or a play date at the playground or splash pad. Visitors can stroll through the Art House or gaze upon the 20 public art pieces which are sprinkled throughout the park. The Park is home to most of the City's events, including the annual Latin Jazz Festival, monthly Art and Music in the Park, and many more. Lake Concord Park is the living room of Casselberry, where family and friends gather, where neighbors get to know neighbors, where strangers become friends and where residents celebrate their love for Casselberry. 
---
South Palm Park, Lake Worth Beach
South Palm Park (www.southpalmpark.org) is a vibrant, linear neighborhood along Lake Worth Beach's intracoastal waterway.  The wide median with its extensive tree canopy, an accessible park along the waterfront and historic architecture (www.cottagesoflakeworth.com) is what sets this neighborhood apart physically and as a great example of City planning.  However, what makes it stand out to residents and visitors is its welcoming, inclusive and diverse nature, making it one of the great places of Florida.  Many events such as the monthly neighborhood association hosted full moon potluck social along with impromptu picnics and soccer games can be found in the park, all are welcome even if you don't live in the neighborhood.  The neighborhood is featured annually in best neighborhoods for trick or treating or holiday lights and often used as part of the course for local running events.  This is an active, used and loved neighborhood. 
---
St. Armands Circle, Sarasota
Truly unique in concept, history, and ambiance, St. Armands Circle provides an unforgettable experience for visitors. Set amidst a tropical paradise, St. Armands is an enchanting circle of shops, restaurants, and cultural experiences. Its charming blend of European character and modern progress defines St. Armands as the "Jewel of Sarasota". 
Visionary circus magnate John Ringling purchased the land in 1917, naming it in memory of President Warren Harding. Harding Circle Park continues to serve as a landmark place to hold special events.  
In 2019, a parking garage was constructed that includes nearly 500 parking spaces, solar powered lighting, and two public restrooms. Construction recently began on a widened multi-use trail connecting downtown Sarasota to St. Armands. 
Together, the St. Armands BID, along with the Merchants Association and the City of Sarasota, collaborate to ensure St. Armands continues to thrive as a shopping, dining, and cultural destination in Southwest Florida. 
---
Town of Jupiter Riverwalk

The Jupiter Riverwalk, a master planned multi-phased recreational corridor, runs along the eastern shoreline of the Intracoastal Waterway from the Jupiter Ridge Natural Area to the Jupiter Inlet.  Via a multi-use, accessible trail, the Riverwalk currently provides public access to 2.5 miles of waterfront, forming an artery along many upland developments including: 
• The Jupiter Ridge Natural Area – observation points of marine and upland wildlife;
• The Jupiter Yacht Club Marina –  outdoor dining and shopping;
• The Plaza Down Under – covered space used for scheduled public events;
• Harbourside Place –large, multiuse project on the Riverwalk;
• Burt Reynolds Park – waterfront park with public boat ramps, picnic pavilions, and an education center (Loxahatchee River Environmental Center);
• Inlet Village – local destination along the Loxahatchee River and Jupiter Inlet, across from the Historic Jupiter Lighthouse (circa 1859).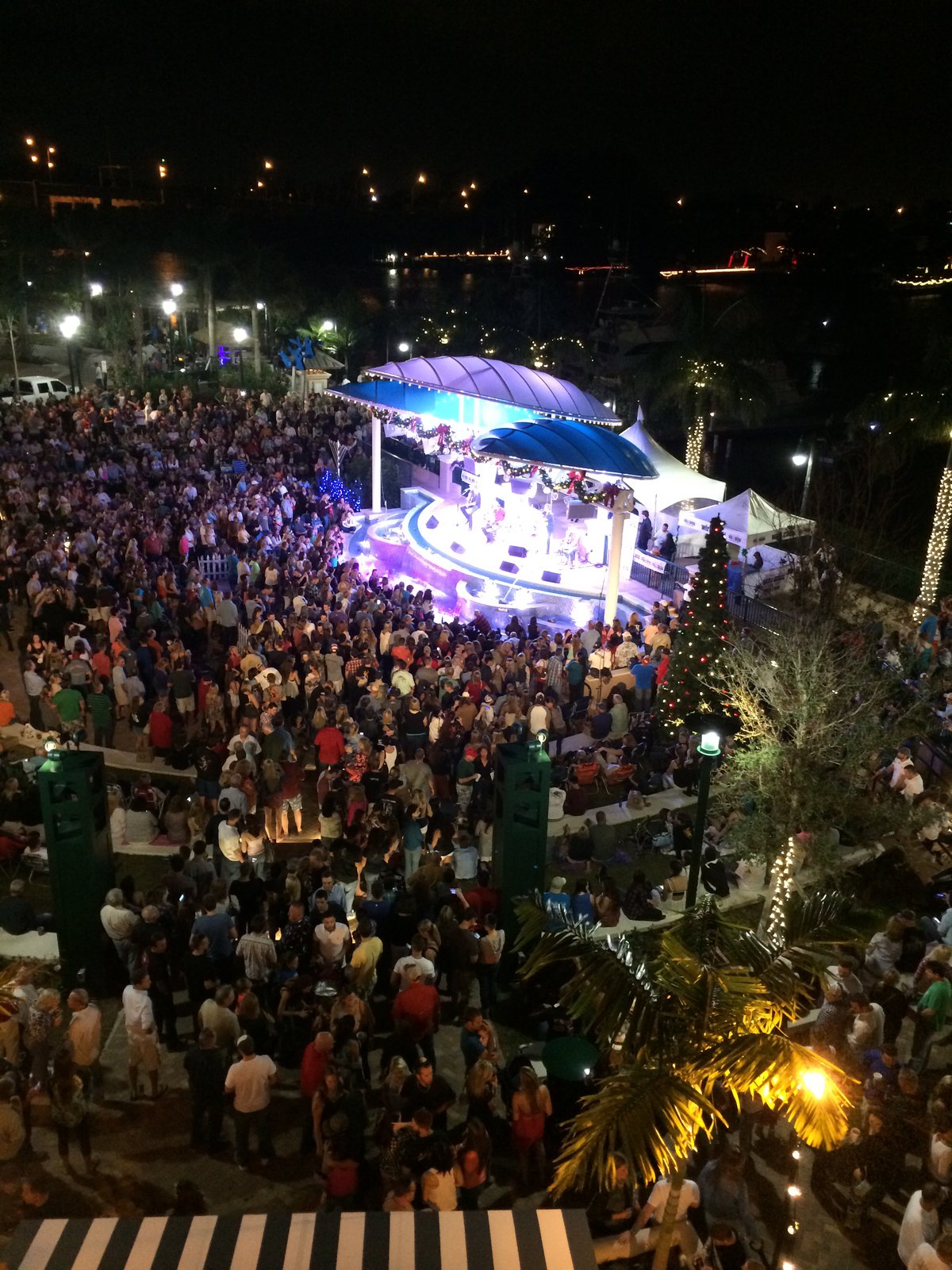 ---
Submit Your Vote Now
Important Dates:
People's Choice voting runs from Monday, Oct 7  to 5 pm ET on Friday, Oct. 18.
Winner announced on Oct. 25