Upholding Equity in Planning: A Workshop for Advancing Urban Planning Principles
June 29-30, 2022
Registration: CLOSED

Total workshop CM = 7.5 + Equity credit

---
---
VIRTUAL WORKSHOP OVERVIEW

"Upholding Equity in Planning" is a virtual training workshop on equity, diversity, and inclusion (EDI) for planning practitioners to help transform planning practice. The Florida Chapter of the American Planning Association (APA) and its EDI Committee are hosting the workshop with financial support from the APA's Chapter Presidents Council.  Created and led by Castillo Consulting Partners, the workshop will review how racism and other systemic biases have created inequitable outcomes for society's most vulnerable populations and communities, as well as how these inequalities directly affect planning practice. The workshop focuses on planners' tools and strategies to address disparities and increase equity and inclusion in planning agencies and in the communities they serve. The workshop provides the framework and resources for planners to take action to create more equitable and just communities.  
Workshop Learning Objectives: 
Increase awareness about historical and present-day events, policies and practices that have shaped the planning profession and created inequities and disparities in communities, often using planning tools to uphold racism and oppression.
Discuss how to take action to address bias and oppression through effective community engagement in planning practice.
Give participants practical tools to uplift community needs and increase equity.
Review strategies to disrupt biases and promote inclusion and belonging in planning workplaces and within the profession, particularly for diverse and underrepresented planners.

---
Workshop Agenda
June 29:   1 - 5 pm  |  June 30:  10 am - 2 pm
Session Topic
Session Summary
Detailed Agenda
Day 1
Racism, Oppression & the Field of Planning
- Increase awareness of historical issues
- Connect planning practices with systemic issues
- Promote diversity and address bias in planning agencies
1:00 pm: Opening Remarks
1:30 pm: Session One
2:50 pm: Break
3:00 pm: Session Two
4:00 pm: Session Three
5:00 pm: End of Day 1
Day 2
Effective Community Engagement
- Understand power, responsibilities, and ethics of planners
- Identify and disrupt bias
- Provide tools for equitable community engagement
10:00 am: Session One
12:00 pm: Lunch Break
12:30 pm: Session Two
2:00 pm: End of Day 2
Meet the trainers: Castillo Consulting Partners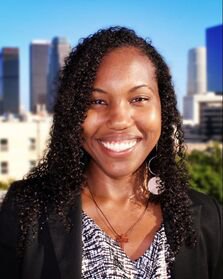 La Mikia Castillo is Co-Founder & Principal of Castillo Consulting Partners, a firm that is dedicated to empowering diverse leaders to use their voices for change. La Mikia, whose work in the public, private and nonprofit sectors has spanned from education and economic justice, to public health, environmental justice, child welfare and juvenile justice, has over two decades of experience in leadership development, diversity, equity & inclusion, strategic planning, design thinking, grassroots community organizing, youth engagement, policy advocacy and systems change. A commitment to social justice, racial equity and social change permeates each aspect of her personal and professional life. 
In her consulting work, La Mikia supports organizations with developing, implementing and assessing data-driven strategies, designs and facilitates leadership development trainings, and moderates difficult conversations around racism, bias, exclusion and inequity. Her expertise lies in helping organizations effectively embed diversity, equity & inclusion into their leadership, policies, practices, and procedures so they can best support and retain their people. 
La Mikia is Afro-Latina, was born and raised in South Central Los Angeles, with roots in Panama. She was a first generation college student who, with the support of family and community members, leveraged educational opportunities to lift herself out of poverty and forge a different future for her family. La Mikia resides in Los Angeles with her husband/partner, Daniel, their beloved son, Justice, and energetic dog, Ginger. She holds Bachelor's Degrees in Ethnic Studies and Urban Studies & Planning from U.C. San Diego, dual Master's Degrees in Public Policy and Urban Planning, and Certificates in Public Management, Political Management and Real Estate from the University of Southern California, where she now serves as an adjunct faculty member in the Sol Price School of Public Policy. She also teaches Black, Latino and Latin American Relations courses in the Pan-African Studies Department at Cal State University Los Angeles. Her personal life experiences and faith encourage her passion for seeking justice and promoting policy changes that will make it possible for all communities to thrive. 
Daniel P. Castillo is a Los Angeles Native who brings more than 15 years of creative strategic planning and creative programming, two decades of community organizing and coalition building, several years of leadership 
development in the juvenile justice, education and creative arts sectors, along with diversity, equity & inclusion consulting experience to the team. His work spans from graphic design, filmmaking, brand and marketing consulting, to education, curriculum development, community organizing and leadership development with systems-impacted youth. 
Daniel supports organizations with developing creative arts programming, advises on creative content, campaigns, and event promotions, and develops youth community organizing, anti-bias curriculum and stakeholder engagement strategies. Prior to becoming a consultant, Daniel was a founding member of the Social Justice Learning Institute (SJLI) in Inglewood, CA, where he served as the Educational Equity Programs Director. Daniel completed his tenure at SJLI as the Creative Arts and Youth Empowerment Director, where he developed and implemented creative arts programming that utilized arts and community storytelling as an instrument to help youth and community members find alternatives and positive outlets to explore and reshape the dominant narratives told about them. As both the Educational Equity Programs Director and Creative Arts Director at SJLI, Daniel led his teams in creating anti-racism and anti-bias curricula and supplemental materials that they used to train teachers, school administrators, program leads, and youth in an effort to increase awareness and call everyone to action in the struggle for equity and change. 
A first generation college graduate, Daniel holds a Master's Degree in Global Leadership from Fuller Theological Seminary, a Bachelor's Degree in Video Production and Digital Filmmaking from the Art Institute of California, and an Associate's Degree in Graphic Design from Westwood College of Technology. He is Co-Founder & Principal of Castillo Consulting Partners, and resides in Los Angeles with his wife La Mikia, their son, Justice, and their dog, Ginger. Daniel is also a producer and engineer for three podcasts, Hood Digest, Connectopod, and South Central Rooted, and is involved in a host of other creative arts spaces as he works to empower communities of color to use the arts as a means to reshape narratives about who they are and what they are capable of achieving in a world that often devalues them.